37-year-old Croatian captain, Luka Modric has reportedly snubbed big-money offers from MLS and Saudi Arabia in hope of renewing his contract with Real Madrid.
Popular Spanish newspaper, Marca reported that Modric who will soon complete his 12-month deal at Santiago Bernabeu, is hoping that another short-term offer will be presented to him, giving an opportunity to spend his 12th season in the Spanish capital.
Though no deal has been reached, it was gathered that the Croatian footballer is on the radar of some clubs in the United States and Saudi Arabia.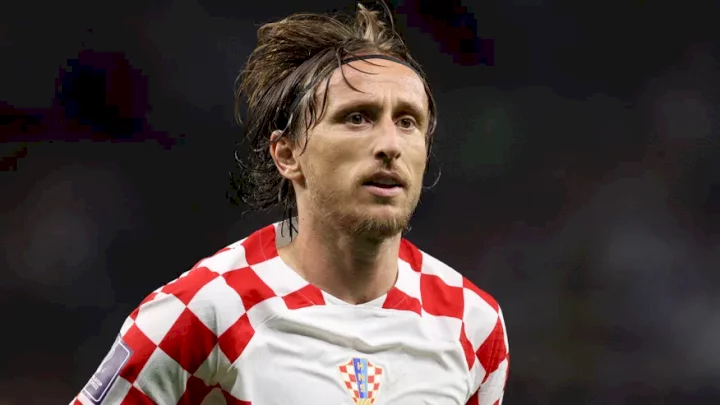 According to Marca, Saudi club, Al-Nassr, who just signed Cristiano Ronaldo, are keen on adding Sergio Ramos and Modric to their ranks in upcoming windows.
However, Modric who is prepared to be patient to get a deal from Real Madrid, has already rejected the lucrative offers from America and Saudi Arabia with a view of staying in the Spanish capital beyond the end of the season.